Apprenticeship as an Associate in Wholesale and Foreign Trade: organizational talents wanted
Are you interested in how products get from the Purchasing department to the customer? Are you well (self-)organized, have a knack for numbers, and are good at analyzing correlations? Is working at an office with nice colleagues your thing? You are not shy, but rather outgoing and communicative? Then the apprenticeship as an Associate in Wholesale and Foreign Trade is just right for you!
These are your benefits
Permanent employment possible
If you do well there is a good chance of permanent employment!
Apprentice sponsor
A more advanced apprentice is always available to answer your questions.
30 days of vacation
Plenty of time to relax and recharge.
Canteen & allowance
Delicious and affordable food is available in our canteen.
What to expect from your apprenticeship as an Associate in Wholesale and Foreign Trade
During your apprenticeship you will get to know some departments like Logistics, Purchasing, Accounting or Marketing. For example, you will support your colleagues in Purchasing in the selection of products or in Logistics to ensure that the products from our suppliers arrive at our warehouse on time.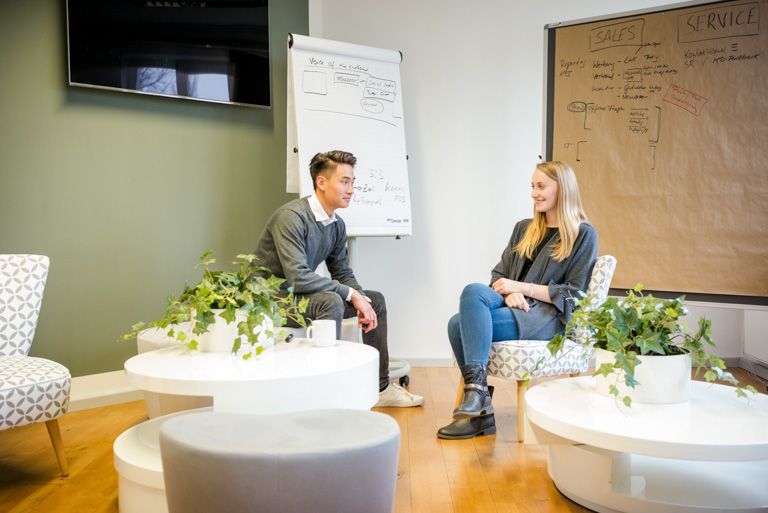 Requirements: Secondary school certificate or higher. Ideally you enjoy working in teams and have a strong interest in numbers.
Duration: 3 years, shortening is generally possible.
Apprenticeship location: At HSE in Ismaning and at the vocational school in Munich.
Apprenticeship allowance:
1st year of apprenticeship: 800 euros
2nd year of apprenticeship: 900 euros
3rd year of apprenticeship: 1,000 euros
for 40 hours a week and flexible working hours.
Benefits: 30 days vacation, travel allowance, cafeteria, employee discount, Christmas & summer party, apprentice sponsor (an advanced apprentice is available to answer questions and provide support) – and many other employee benefits!!
Opportunity: A full-time position is the goal, for example in
 Finance or
We are looking forward to your application!
Do you have any questions about the apprenticeship? You can use our Callback-form
Current job openings for you
Cannot find a job that suits you? Then simply send us your unsolicited application!
Where we work
Ismaning is located on the outskirts of Munich between the Bavarian capital and the airport. The HSE campus is 13 kilometers from the city center of Munich and is easy to reach by all means of transportation. The suburban train (S8) takes you from Ismaning to Munich's Marienplatz in 23 minutes, or the airport terminal in just 15 minutes. There are also bus connections to the Studentenstadt (U6) subway station. Our campus offers everything you need: a cafeteria, roof terraces, various lawns, and green areas for a stroll during lunch, as well as plenty of free parking.