As part of the DLD, numerous students joined the "Campus Lecture" at LMU University of Munich on January 21 for the tenth time. The theme this year: Artificial intelligence – friend or foe?
DLD, Burda's innovation conference, is internationally renowned in the media, business, and tech worlds. Every year, high-caliber and interesting speakers come to Munich. This time it included Sheryl Sandberg, COO of Facebook. The "Campus Lecture" is a cooperation between Burda and the Internet Business Cluster (IBC), of which HSE is a part.
At this year's lecture, the students were able to learn from a real pioneer in the field of artificial intelligence (AI): Chris Boos, founder and CEO of Arago, a company that specializes in AI. He discussed with Stefan Winners, Digital Director of Hubert Burda Media, what possibilities AI offers and why people don't need to feel threatened by it.
"I think artificial intelligence is a terrible term. It induces fear in people and leaves the impression that computers are intrinsically intelligent," says Chris Boos. "Artificial intelligence does not mean that computers understand something. Computers don't understand anything at all. Computers can only do what we teach them. AI means automation done right – automation implemented on an individual basis."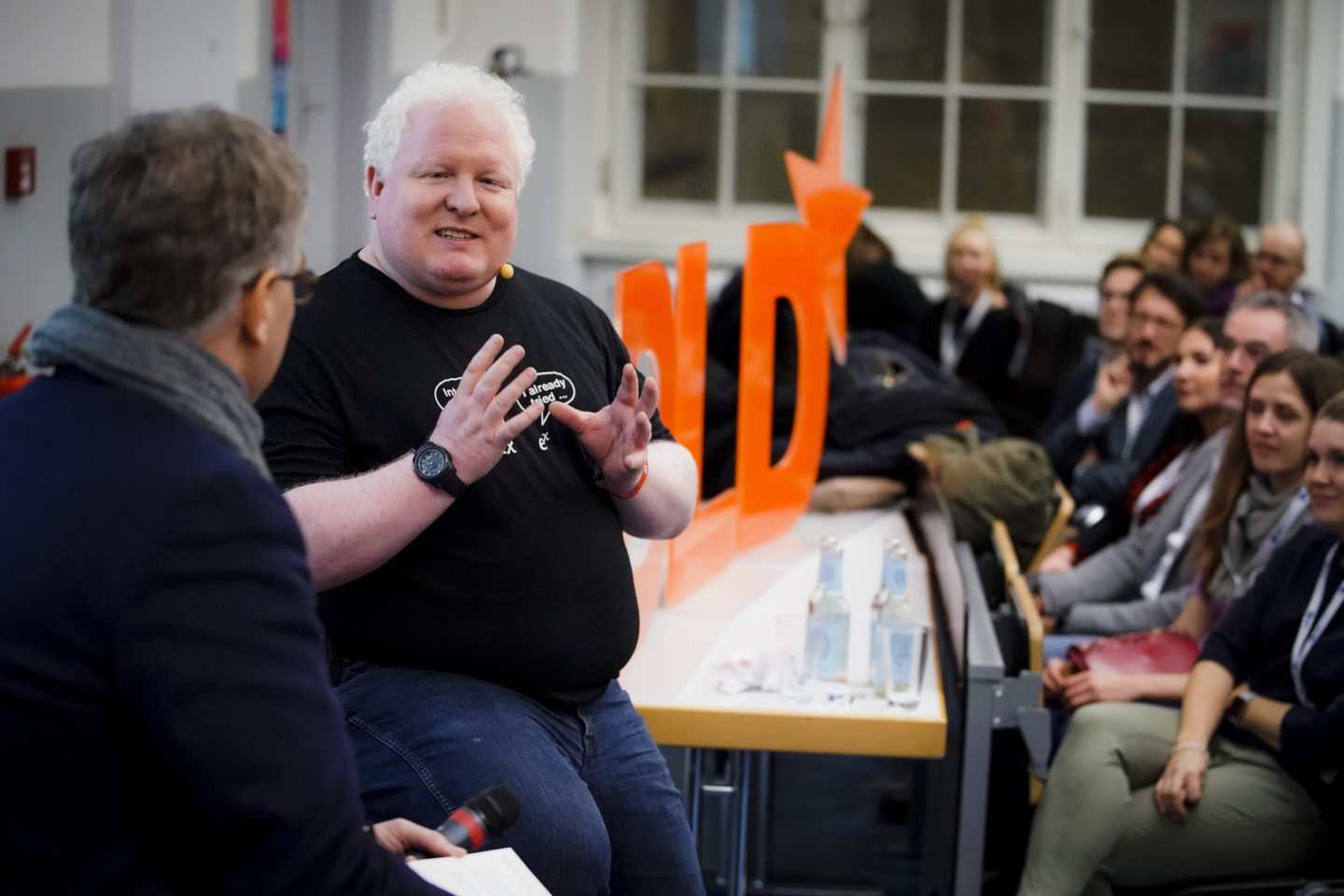 "We should not be afraid of AI. What we should do is take more risks, so that we  don't fall behind."
Chris Boos envisions applications for AI in many industries. And whilst he is certain that AI could already replace 80% of all jobs today, there is no reason to worry, in his opinion: In areas of fine motor skills, creativity, and all person-to-person interactions based on empathy and emotions, AI will never replace humans.
"In Germany, we need a different mindset when it comes to AI. We should not be afraid of AI. What we should do is take more risks, so that we don't fall behind," Boos concluded. "And we should never forget one thing: There is so much to do in this world, so much potential for new activities that can never be handled by computers. If we can't see that, then that's on us."
Everyone wanted to talk to Chris Boos at the subsequent get-together. The students also had the opportunity to better get to know the IBC companies. IBC is a cooperation between the Ludwig-Maximilians-University Munich, the University of Regensburg, and leading German digital companies, including HSE, Hubert Burda Media, SapientRazorfish, the Hoffmann Group, and Messe München. An important aspect of the cooperation is to support networking between companies and young talents.
Photos © Daniel Grund for DLD