Apprenticeship as an media designer for image and sound: Helping to shape the live broadcast.
Learning this apprenticeship in a leading company in a rapidly growing industriy opens up great prospects for you! As a media designer, you can live out your technical talend and creativity.
These are your advantages
Permanent employment possible
If you do well there is a good chance of permanent employment!
Apprentice sponsor
A more advanced apprentice is always available to answer your questions.
30 days of vacation
Plenty of time to relax and recharge.
Canteen & allowance
Delicious and affordable food is available in our canteen.
This is what yor training as a media designer for image and sound looks like
In your training as a media designer for image and sound, you'll get to know live operations from the ground up. This includes, for example, online sales, social commerce and creation. And you'll learn everything it takes to complete a live show, such as directing, camera work and audio production. You'll learn to master live operations, understand business requirements, and complete all the necessary steps from an idea to the finished viewer-ready final TV production product.
Requirements: Secondary school certificate or higher.
Duration: 3 Years
Apprenticeship location: At HSE in Ismaning, and the vocationoal shool in Fürth.
Ausbildungsvergütung:
1. year of apprenticeship: 800 €
2. year of apprenticeship: 900 €
3. year of apprenticeship: 1.000 €
for 40 hours a week and shift work.
Benefits: 30 days vacation, travel allowance, cafeteria, employee discount, Christmas & summer party, apprentice sponsor (an advanced apprentice is available to answer questions and provide support) – and many other employee benefits!!
Opportunity: Clear acquisition target, for example in the area of
Creation
On Air Promotion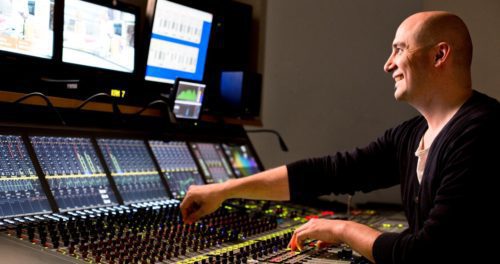 Still have questions? Our friendly recruiting team is looking forward to hearing from you!
Kein passendes Stellenangebot für Dich dabei? Dann freuen wir uns auf Deine Initiativbewerbung!
Where we work
Ismaning is located on the outskirts of Munich between the Bavarian capital and the airport. The HSE campus is 13 kilometers from the city center of Munich and is easy to reach by all means of transportation. The suburban train (S8) takes you from Ismaning to Munich's Marienplatz in 23 minutes, or the airport terminal in just 15 minutes. There are also bus connections to the Studentenstadt (U6) subway station. Our campus offers everything you need: a cafeteria, roof terraces, various lawns, and green areas for a stroll during lunch, as well as plenty of free parking.