The values that we developed together with our employees – openness, responsibility, reliability & trustworthiness, trust & courage, respect & appreciation – are put into practice every day. Our corporate culture places a great deal of importance on communicating with each other as equals throughout all hierarchy levels as well as treating each other with respect. This is also firmly anchored in many HR initiatives.
For this reason, there are regular performance reviews as well as "feedback walks" or "leadership lunches": Instead of the traditional way in the office, we meet for a walk on campus or in a relaxed atmosphere for lunch. As part of our "blind date lunches" you get to know colleagues from other departments and can network with them. And with so-called "KUDO cards" we say thank you and give each other praise or other feedback.
We live our values
We are particularly proud of our change project 2gether4future, which was recognized in 2016 with the HR Excellence Award (opens as a PDF file). With this flexible and collaborative approach we are promoting self-reliance and adaptability in our company. Managers and employees from many different departments partake in frequently changing teams in order to create broad acceptance of (culture) changes across hierarchies and departments. This is how we put our values into practice and continue to develop them.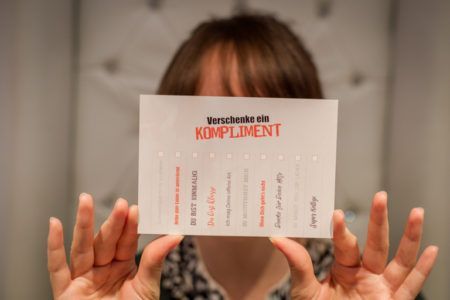 Openness:

We are open to new things and share our knowledge: Your ideas, innovations, and suggestions are welcome. Transparency is a matter of course for us and we have a healthy information culture. Regularly talking to each other is a matter of course for us. We stand by our mistakes and help each other out. We also address critical issues openly and constructively – regardless of the different hierarchical levels.

Responsibility:

We are responsible for our own actions and are aware of the consequences. We are not afraid of disagreements and speak our minds. Solutions require disagreements. The sustainable success of our work is important to us. We not only treat our colleagues with care, but also our health. This is why we support you with numerous health measures. Your professional development is as important to us as it is to you, and we support you with extensive measures.

Reliability & Trustworthiness:

We follow through on what we say. We keep our promises with the required quality, and we pro-actively explain deviations. We consistently finish what we started. We are authentic in our actions and help each other out.

Trust & Courage:

We trust that everyone does their best and we do not question the competence of our colleagues and managers. We try new things. We trust our expertise and have the courage to make decisions. At our so-called "Failure Fridays" we meet with our colleagues and talk about how to deal with mistakes when working together.

Respect & Appreciation:

We appreciate each other and treat each other respectfully as equals. We support each other in achieving common goals. Personal contact with each other is important to us. We give each other feedback and give undivided attention when doing so. We offer professional advice and mutual support!
Where we work
Ismaning is located on the outskirts of Munich between the Bavarian capital and the airport. The HSE campus is 13 kilometers from the city center of Munich and is easy to reach by all means of transportation. The suburban train (S8) takes you from Ismaning to Munich's Marienplatz in 23 minutes, or the airport terminal in just 15 minutes. There are also bus connections to the Studentenstadt (U6) subway station. Our campus offers everything you need: a cafeteria, roof terraces, various lawns, and green areas for a stroll during lunch, as well as plenty of free parking.